Since 2015 the export of shark fins has been banned in India, thanks to the good work of Humane Society International/India and People for Animals. Petitioners sought to have the ban lifted and appealed to the Kerala High Court, claiming the ban affected "their fundamental right to trade. Last week the court decided to uphold the ban.
Not only did the High Court of Kerala keep the 2015 Central Government's notification, it also stated that the "environmental protection, the preservation of flora and fauna, and the maintenance of ecological balance demand zero-tolerance" and applies to the mass killing of sharks.
Humane Society International/India is very happy with the court decision. "Sharks are not a part of our diets and in most cases, they are hunted for fins that are then exported to other Asian and Southeast Asian countrie", says Mr. N.G Jayasimha, managing director on LocalGlob.
Protected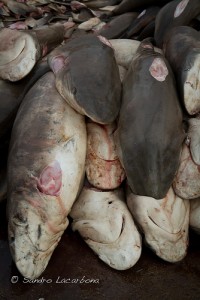 Currently, 5 species of sharks and 2 of manta rays are protected by Indian law. These species fall prey to the trade because it is often difficult to identify the species from the fins alone,
Since 2001, India joined other nations in conserving sharks (sharks, rays and skates.) by including ten species in Schedule I of the Indian Wildlife (Protection) Act, 1972. India is also a signatory party to the recent CITES Appendix II listing of 5 species of sharks (of which 4 species are commonly found in Indian waters) and 2 species of manta rays, thereby initiating regulation in fin and gill plate trade in these species.