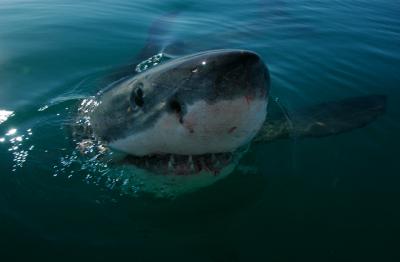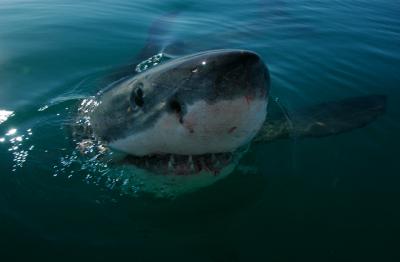 CHATHAM (USA) – Swimmers on Cape Cod (inspiration for the isle of Amity in Jaws) are warned for the presence of great white sharks. Town harbor officials posted "No Swimming" signs past weekend on remote parts of South Beach after a 12- to 14-foot shark was sighted in protected waters near there.
The area is south of lifeguarded beaches, but boaters often land there with passengers who jump into the water. Officials discourage them from swimming in that area.
State Division of Marine Fisheries was able to document the shark in cooperation with shark spotters in a plane, of the Atlantic White Shark Conservancy. The nonprofit conservancy, which is based in Orleans, posted photographs and video of the shark on its Facebook page.
Marine Fisheries have started  a five-year population study of the sharks off Cape Cod that will establish a database of unique markings to identify white sharks in the future and fellow state shark expert This summer's study was funded by the conservancy.