ISLE OF REUNION (FRANCE)- The tropical island of Reunion in the Indian Ocean can be considered as a hotspot for shark attacks. Last Saturday another person died after being attacked by a shark.
A woman was struck by a shark while swimming in the sea at a beach in southwestern l'Etang-Sale. The victim, who was around 20-years-old, suffered severe wounds to her leg in the attack, and received first aid at the beach before she was transported to a hospital. According to the local prefecture, the woman died of cardiac arrest as a result of her injuries.
Snorkeling
In 2013 a 15-year old girl was killed while snorkeling, only 15 feet from shore. The shark carried away a portion of her body after striking the girl with such force that it bit her in half. A couple of months later a 36-year-old surfer on his honeymoon was killed.
The attacks continued into 2014, as a 51-year-old surfer suffered multiple lacerations from an incident that took place at Saint-Leu in the southwest of the island. Last October, a 23-year-old man was attacked by a shark at almost the exact same spot as Saturday's fatal incident, losing his right leg.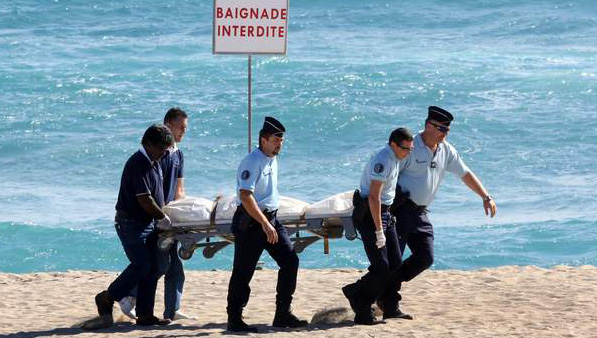 Hotspot of shark attacks
Reunion Island is one of the most dangerous coasts with more than 10 attacks occurring in the last two years, five of which proved to be fatal. Such a high rate of incidents makes Reunion Island one of the deadliest spots in the world for shark attacks, prompting the local government to initiate a seasonal surfing ban in 2013.
That same year the government started a shark cull, with authorities announcing a plan to kill 90 sharks along the island's coastline, in addition to 24 already harvested for scientific purposes that year before the cull was proposed.
Marine reserve
Why Reunion sharks are so aggressive is a question that leads to a number of explanations. The creation of a marine reserve on the island's west side has been cited, as fishing has been banned, allowing the marine ecosystem to grow and attracting more sharks to the region. Another theory postulates that an increasing amount of wastewater running into the sea is attracting sharks.
More research should be done to see if sharks in the waters of French tropical paradise are really more aggressive than in other parts of the world.