BALLINA (AUSTRALIA)- Lifeguards have renewed their plea not to swim at Ballina beaches following Monday's fatal shark attack. A 41-year old surfer from Japan got killed last monday in a shark attack near Ballina on the New South Wales north coast.
The state is living its 'summer of sharks' with earlier incidents at Newcastle and an earlier attack last sunday 20 km north of Ballina.
Second shark attack
It is the second shark attack in New South Wales in two days. Last sunday there was another attack at Seven Mile Beach near Broken Head, about 20 kilometres north of Shelly Beach, Ballina. A surfer drove himself to hospital with wounds to his back after he was knocked off his board and bitten.
A shark expert will determine whether the two attacks were carried out by the same shark. although it looks as if the second attack was done by a much larger shark than the first attack
Increase shark activity
Surfers in the area have been talking about the increased shark activity this summer. Dr Bucher, a senior lecturer in marine biology and fisheries at Southern Cross University, told ABC News that shark activity increased in the Northern Rivers area when the water was at its warmest. "The water has been warmer and generally shark activity goes up when it's warmer," Dr Bucher said. "Great whites are different and they tend to move up here in winter following the whale migrations," he said.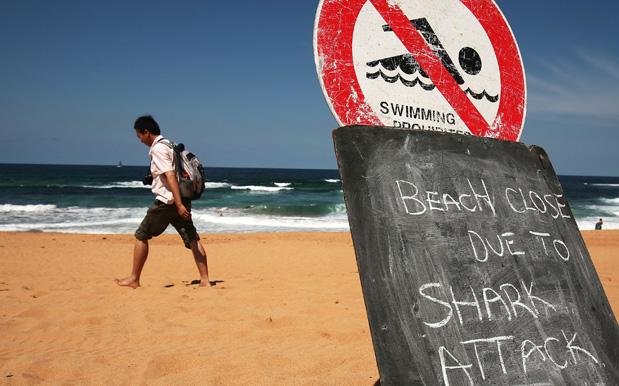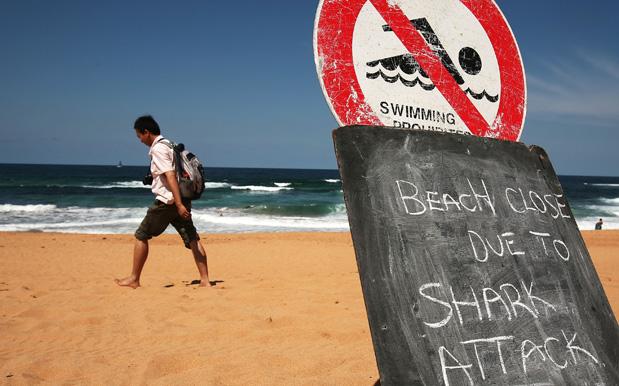 Dr Bucher said although great whites tended to hunt in northern NSW in winter, the severity of the attack on the surfer at Ballina was consistent with the feared shark.
"It's either a big tiger shark or a great white perhaps but tiger sharks are more common at this time of year."
See the video: