BRISBANE (Australia)- There were more shark attacks around Australia in the years of El Niño. Global warming will also see an increase in shark attacks, so says marine biologist Dr Blake Chapman in Australian news.
"We know this affects shark interaction as shark attacks increased in 2009 and 2015 and they were El Nino years", she said to the Northern Star. This means we had higher water temperatures and change of currents which affects them."
2015: A record year in attacks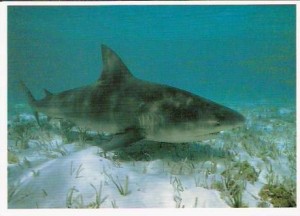 In 2015 the Bureau of Meteorology reported an increase of 2 degrees Celsius to sea surface temperatures, meaning very warm ocean water was pushed towards Australia. That year set a new record for shark attacks around the world, according to the International Shark Attack File: 98 incidents, including six human fatalities. In Australia alone, there were 33 shark and human interactions that year, 22 were unprovoked attacks, with 16 of these from great white sharks and two from bull sharks.
Human activity
Another factor, according to Dr Chapman, was an increase of human activity in the water, from surfers to divers, swimmers to fishers. And compared to other causes of injury and death, shark attacks are rare. "We have 10 to 20 shark bites per year in Australia and two fatalities annually and while these are very sad and often traumatic circumstances, when you put them in perspective with numbers such as road accidents, these numbers are so low," she said. In the same year 280 people drowned at Australian beaches. Of all the encounters people had with sharks, only 5 percent was negative.
Numbers of sharks decline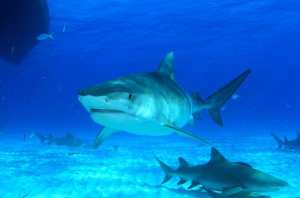 If the number of attacks will actually increase with climate change and global warming remains to be seen. Unfortunately, the number of sharks worldwide are rapidly declining due to practices such as shark finning and overfishing. "It is important to acknowledge the age of these scientific studies so we not using reactive evidence as we are seeing a lot of anecdotal reports to suggesting shark numbers are increasing," she said. "But doing up-to-date studies of shark populations really deserves investigating."
Read Blake Chapman's tips on how to avoid shark attacks. Her new book, Shark Attacks: Myths, Misunderstandings and Human Fear, is coming out this autumn.