AMSTERDAM (The Netherlands)- Fishermen from Spain and Portugal catch 25,000 endangered mako sharks per year in the North Atlantic, according to an analysis by Greenpeace International. The environmental organization has been tracking swordfishing industry. For every swordfish four sharks are being caught in the area.
Activists from Greenpeace International confronted a fishing vessel this week around 200 miles away from The Azores as it was hauling in sharks on a longline, capturing shocking footage of their practices. The peaceful protest saw activists unfurl a banner with the message "Sharks Under Attack" and came as Greenpeace International releases a new report that reveals lack of protection in international waters is resulting in the deaths of tens of thousands of endangered sharks each year.
8 Sharks pulled from one longline
In the North Atlantic, the Greenpeace ship Esperanza documented fishing vessels which, while known to be primarily catching swordfish, in fact collectively catch four times more sharks than swordfish (by weight).During the protest, the crew saw only one swordfish being caught by the Spanish vessel Ameal and at least 8 sharks pulled from a line nearly 40 miles long. The shark species are currently being identified.
"It is absolutely immoral to kill sharks and other wildlife with these terrible fishing practices. We are exposing the culprits at sea now, but we urgently need a strong treaty and tighter fishing limits to protect our global oceans," said Will McCallum, of Greenpeace's Protect the Oceans campaign, on board the Esperanza.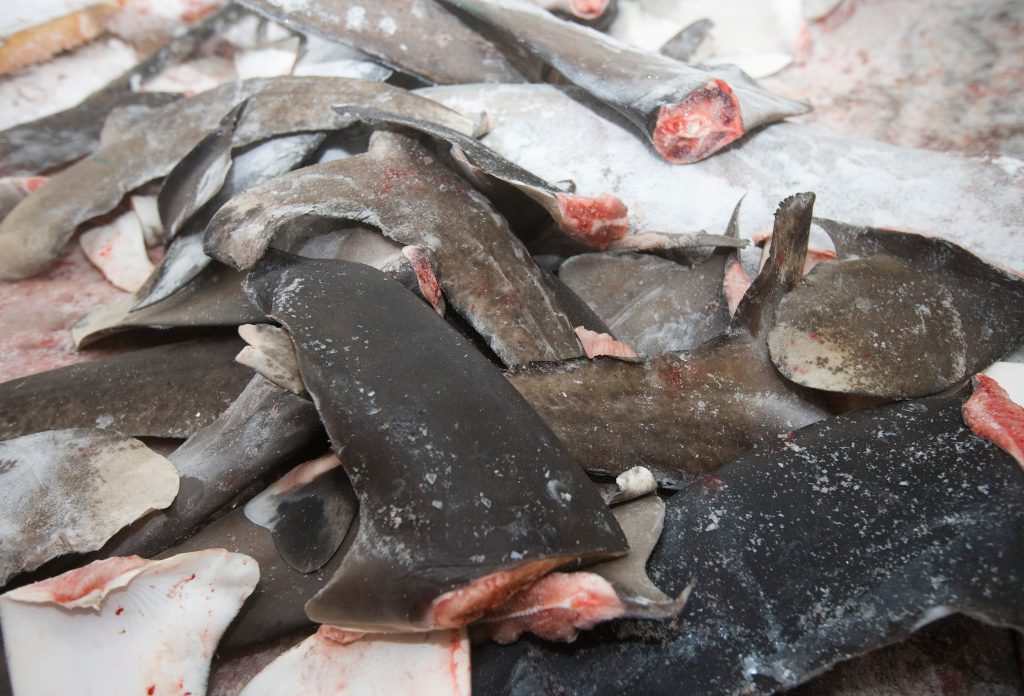 25,000 mako sharks per year
The report also highlights the devastating impact that overfishing is having on shortfin mako shark populations, the world's fastest shark, which is closely related to the great white. Greenpeace's analysis shows that Spanish and Portuguese ships in the area are catching as many as 25,000 mako sharks annually.
The vessels follow migratory routes of swordfish, using destructive methods like kilometre long lines with thousands of hooks, which also kill sharks and other animals. Sharks are mainly targeted for their fins, which some cultures prize as a delicacy.
Population recovery
An estimated 100 million sharks are killed every year. Greenpeace analysis shows that, despite official estimates that immediately stopping all catch of shortfin mako would result in only a 50% chance of their population recovering by 2040, the most recent catch data was 3,112 tonnes in 2017, equating to as many as 25,000 endangered sharks.
The report is launched as the Esperanza sails from the Arctic to the Antarctic undertaking ground-breaking research and investigations to campaign for a strong Global Ocean Treaty at the United Nations. A strong treaty could pave the way for the creation of ocean sanctuaries in 30% of the high seas by 2030, placing vast areas of the sea off-limits to harmful human activities and allowing marine life to recover.
Today there is no legal mechanism to create ocean sanctuaries in international waters and only around 1% of the oceans are fully protected. Alongside the widespread failure of industry and regional bodies to stick to scientific advice, this enables the fishing industry to devastate marine ecosystems by using harmful practices to overfish, often in sensitive areas, and decimate shark populations worldwide. Many species of sharks are in danger of extinction and some populations have decreased by as much as 99% due to human activity.
'Smaller scale fishermen rely on healthy populations of sharks'
Lifelong UK fisherman Jerry Percy, who has represented small–scale, sustainable fishermen across Europe, was on board the Esperanza and said: "Smaller scale fishermen rely on healthy populations of sharks and other fish species at the top of the food chain to maintain the balance of marine life in the oceans. This allows us to make a sustainable living and at the same time support vulnerable coastal communities. But unregulated and lawless fishing is putting all this at risk, for short term profit for the few but long term losses for the many."
Greenpeace's McCallum added, "people all over the world need healthy oceans to survive as much as the creatures that live in them. It's time for us to cover the high seas with marine protected areas and give our blue planet a chance to recover."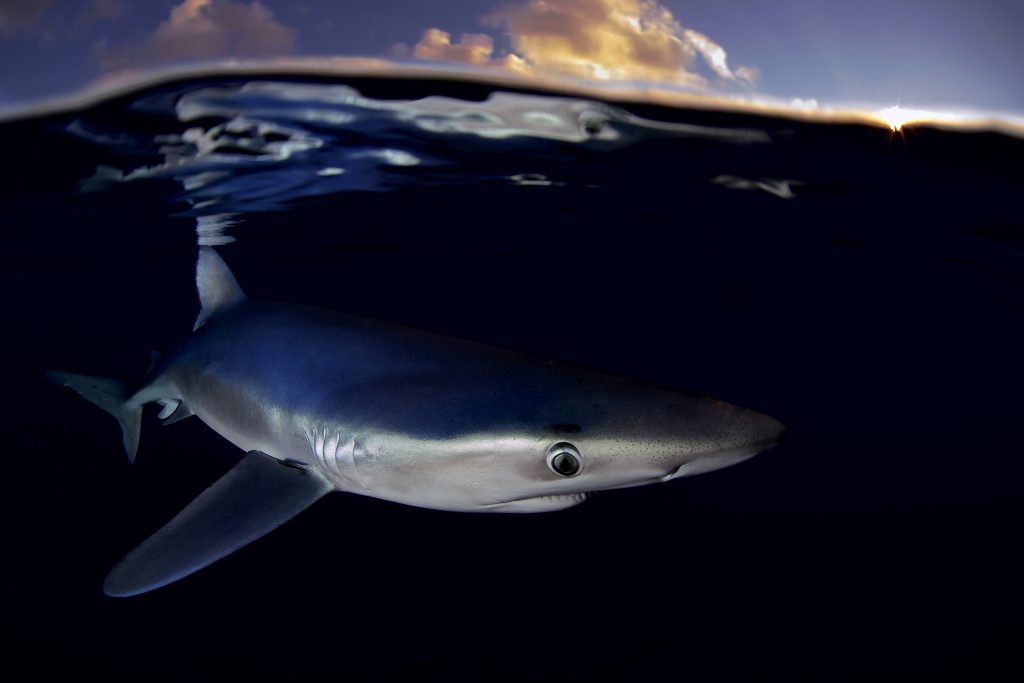 Source: Greenpeace press release