The critically endangered Angelshark now has a safe haven in the waters around the Canary Islands in the Atlantic Ocean. The Spanish Ministry of Ecological Transition announced that their populations are fully protected, through inclusion on the Spanish Endangered Species List.
After several months of work preparing technical reports in collaboration with the Spanish Ministry of Ecological Transition, three species of angel shark (Squatina squatina, as well as S. aculeata and S. oculata) have been included in the Spanish Endangered Species List for Canary Island waters, under the category of "in danger of extinction" (the highest category within this legislation). All the information for the proposal was developed in collaboration with divers, recreational fishermen and researchers.
The Angelshark (Squatina squatina), was formerly common across the Atlantic coasts of Europe and Africa, including the Mediterranean and the Black Seas. Over the last 100 years, they have undergone dramatic declines, but the Canary Islands remains a unique stronghold for this species, where Angelsharks are still regularly sighted in large numbers.
Survival of the species
Protection of Angelsharks in the Canary Island archipelago is of vital importance to ensure the survival of this species. The Angelshark is classified as Critically Endangered on the International Union for Conservation of Nature (IUCN) Red List of Threatened Species. Two other Critically Endangered species are present in the Eastern Atlantic and Mediterranean Sea but have not yet been documented in the Canary Islands.
"This is the best news for this species and for all the people who dedicate their efforts to better conserve angel sharks", says Dr. David Jiménez Alvarado, Co-Leader of Angel Shark Project: Canary Islands. "This new level of protection will enable us to continue our research to better understand the ecology and biology of this species in its unique stronghold of the Canary Islands."
EU Regulation
This protection is in addition to an existing European Union (EU) fisheries regulation which prohibits targetting, retention, trans-shipping or landing of Angelshark (S. squatina) for all EU and third country vessels fishing in EU waters (Council Regulation (EU) No 2019/124). Any species included in the Spanish Endangered Species List will have full protection; any action performed with the purpose of killing, capturing, or disturbing Angelsharks; as well as destruction or deterioration of Angelshark habitat and breeding areas; or processing, selling, transporting, trading or exchanging live or dead Angelsharks is prohibited.
"On behalf of the Angel Shark Conservation Network (ASCN), we are delighted with this important announcement, after working with government officials for a number of years", says Àlex Bartolí. "We hope that in due course the protection will be extended to encompass all angel shark populations found in Spanish waters, not just those in the Canary Islands."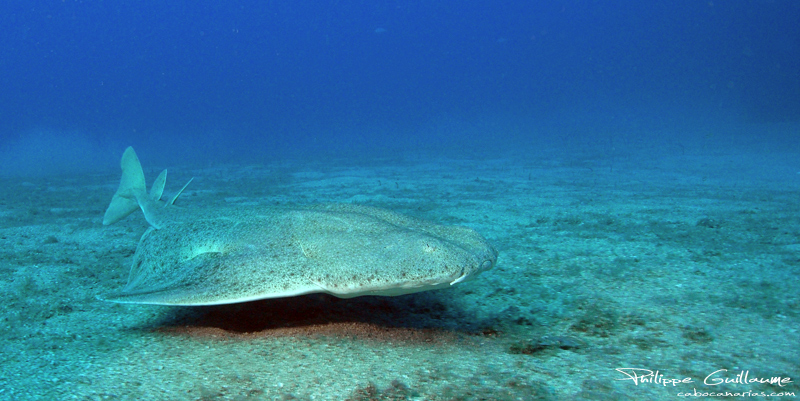 Source: The Shark Trust press release.