CAIRNS (AUSTRALIA)-Lethal drumlines off the coast of Queensland, northern Australia catch and kill hundreds of non-target marine animals in the Great Barrier Reef. Humane Society International and the Australian Marine Conservation Society (AMCS) have released imagery of drumlines set off the coast of Magnetic Island showing the death of endangered scalloped hammerhead sharks.
Both organizations call for an end to the use of drumlines in the World Heritage-listed Great Barrier Reef. They are currently engaged in legal action against the Queensland Government and the Great Barrier Reef Marine Park Authority for shark culling on lethal drumlines within the World Heritage-listed reef.
Shark Control?
Represented by Environmental Defenders Office (EDO NSW), Humane Society International is arguing that the Shark Control Program, which allows 173 lethal drumlines to operate within the Great Barrier Reef, is inconsistent with the main objective of the Marine Park, which is "to provide for the long term protection and conservation of the environment, biodiversity and heritage values of the Great Barrier Reef Region."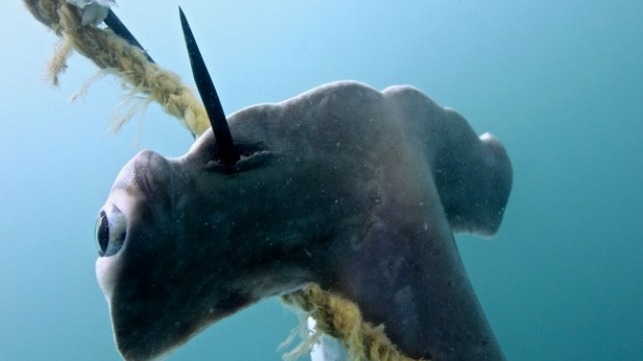 Over 10.000 harmless sharks caught
According to Queensland Shark Control Program statistics, 10,480 sharks have been caught on lethal drumlines since 2001. Most of these sharks were harmless, and this number does not take account of the significant numbers of rays, turtles, fish and dolphins that are also caught and killed on drumlines in Queensland.
More and more Australians oppose the use of drumlines and other animal-unfriendly measures for keeping beaches safe.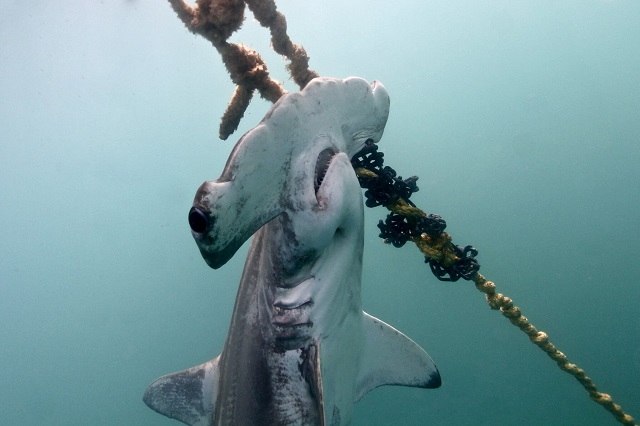 Read more at The Maritime Executive.