AUCKLAND (NEW ZEALAND)- The Court of Appeal of New Zealand has ruled shark cage diving is an offence under the Wildlife Act, a move being welcomed by paua divers. Divers and tourists are less happy.
With the ruling ends a long legal battle between paua (abalone) divers from Stewart Island and shark dive operators.
Shark cage diving
Shark diving began near Stewart Island in late 2007 in waters where great white sharks are common due to the large number of fur seal colonies. As it became more popular, it caused issues. Some people were worried the sharks were becoming more dangerous. The paua divers saw their work becoming more dangerous, even though the sharks has always been there. They feared luring the sharks for the divers and tourists would change their behavior.
The conflict got a bit ugly. One shark-diving operator said he had received death threats and began carrying a rifle on his boat, according to news website Stuff.
Moratorium
In 2014 the paua divers called for a moratorium on shark cage dive operations, while applications for cage dive operations in the waters around Stewart Island were considered by the Department of Conservation (DOC).
Now four years later the paua divers have won. Why? "Because there's a misconception that cage diving has changed the behaviour of great white sharks and made them more aggressive", writes Kirsty Quested on Stuff.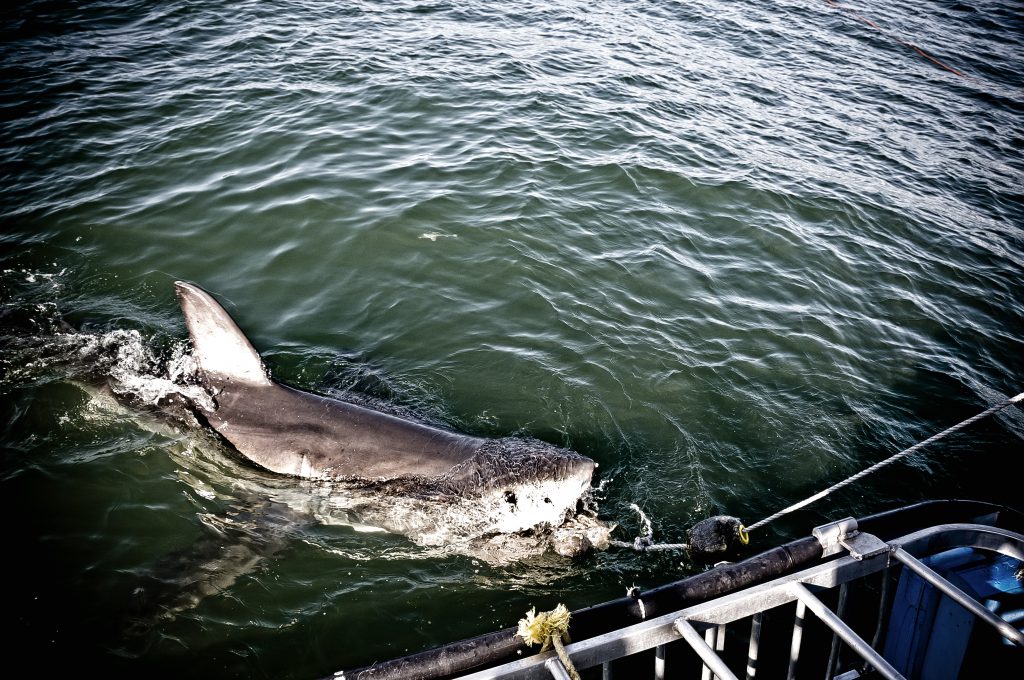 Seal population
"Great whites migrate to Foveaux Strait between December and June not because of humans in cages, but because that's when the seal population explodes. Seals are a great white's primary prey, meaning they will always be there at that time of year, whether the cage divers are there or not", she argues.
It's interesting to note that there has never been an attack on a human in this area nor have there been attacks on those cage diving. Even though it is promoted as the ultimate thrill-seeking adventure, the whole experience is very safe because these operators know what they're doing.
Natural environment
Quested: "Cage diving allows us to observe the great whites in their natural environment and is a far less intrusive method when compared to the use of aquariums and zoos. If this type of wildlife observation has become criminal, then shouldn't the same happen for safaris in Africa? People are taken into the orbit of another apex predator, a lion, to observe their behaviours, usually in an open-cabin vehicle, which is a lot less safe than a cage. Couldn't we argue that this is causing lions to associate humans with prey?"
Read more at Stuff.