NEW YORK CITY (USA)- Yesterday, Rockaway Beach in Queens, New York, was closed for a while by lifeguards after a bather reported seeing a shark.
Rockaway Beach in Queens was filled with hundreds of people enjoying the nice weather. An Instagram user named Patricia Carbone estimated that the waters were evacuated from about 123rd Street to the far end of the beach.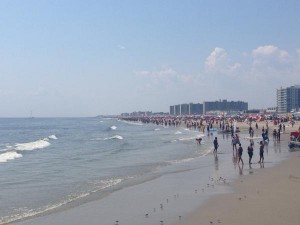 "We haven't seen any fins, but everybody just got evacuated from the water," tweeted Natalie Kaufman. Photos posted to Twitter and Instagram showed people lined up on the sandy beach, the water empty of swimmers.