COFFS HARBOR (AUSTRALIA)- The New South Wales Department of Primary Industries is starting with the trial of shark management alerts and real time shark drumlines off the Coffs Coast.
At the weekend the Department will host information sessions on the shark detection equipment.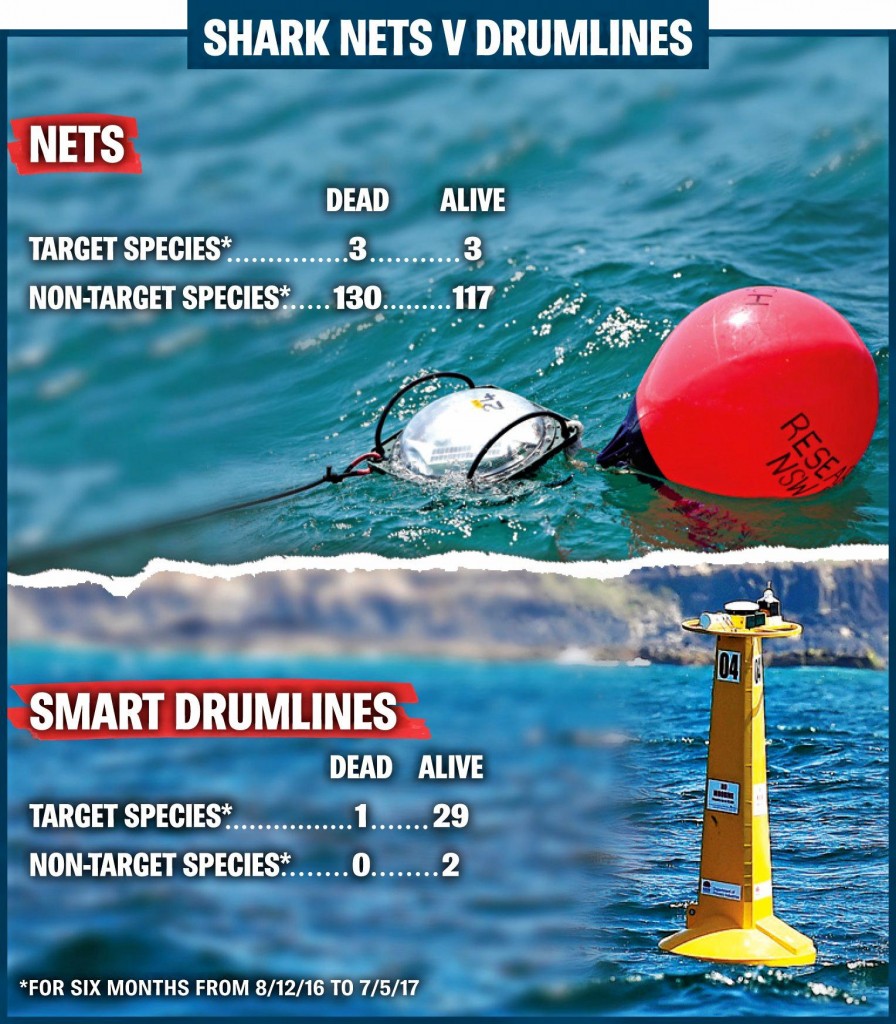 Supposedly these smart drumlines will help release sharks that get entangled in them. The drumlines are positioned about 500m offshore in 8-15m of water. When a shark is caught on the drumline, authorities are alerted and they act to tag the animal with a tracking device before it is released.
Shark alerts
Tagged sharks emit an alert when nearby a beach. To receive alerts, beachgoers can download the SharkSmart app or follow @NSWSharkSmart on Twitter.
The additional drumlines to be rolled out on the Coffs Coast by the State Government this year will bring the total number up to 100 spread across NSW's coastline.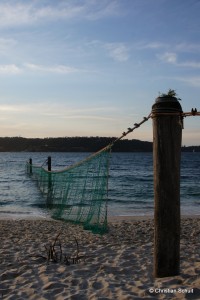 Read more at the Coffs Coast Advocate.
The drum lines are part of a $16-million shark management strategy announced in the wake of an unprecedented spate of attacks in the region over 2015-16.
25 smart drum lines have already been tested between Lennox Head and Evans Head since December 2016.
Technology
A smart drum line is based on the traditional drum line design, but includes technology that can alert rangers to the capture of marine life and they can then attend the device if sea conditions permit and allows the animals to be tagged and released
Fourteen great whites, two tiger sharks and two grey nurses have been hooked in that time in smart drum lines.
DPI scientist Paul Butcher said all were successfully released.
Death in the nets
In the six-month trial also various other risk-mitigation strategies were involved such as shark nets, aerial surveillance and acoustic buoys. At the halfway point in the trial, 22 sharks have been trapped by the nets, with 19 dying before they could be released.
Of those caught, five would be considered dangerous to humans (two great whites, two tiger sharks and one bull shark). The most common species snared is the great hammerhead (17). Other non-target species caught in the nets include a bottlenose dolphin, nine turtles and 109 rays.
Really sad for all these magnificent animals to die for nothing. Will the smart drumlines really approve this situation? How quick can rangers be at the captured sharks or other sea animals? What if they get stuck at night?