MAITRE ISLET (New Caledonia)- A 57-year-old man has died after a shark attack off an island in New Caledonia on February 28th. The amateur yachtsman was swimming near his moored boat off Maitre islet in the French Pacific territory when the incident happened.
The investigation is ongoing but it is believed that the species involved was a large tiger shark (Galeocerdo cuvier). Authorities have banned all water-based recreation in the area for some time.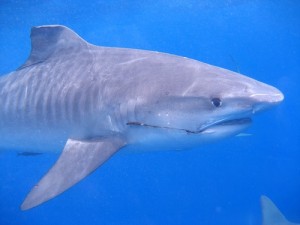 Unprovoked bites
New Caledonia regularly makes the news with shark attacks. According to the International Shark Attack File (ISAF) of the Florida University there have been 9 unprovoked bites in New Caledonian waters in the past ten years. 4 of them were fatal. A tiger shark was confirmed to have been involved in 1 of these fatalities.
Check out our Oceania bite history map here