SINGAPORE- Singapore is the world's second largest shark fin trader by value after Hong Kong according to a new report by TRAFFIC and WWF. Both organizations are calling on Singapore to improve transparency in the global shark fin trade through more robust monitoring.
 
The recorded value of the export trade was US$40million (S$50.4 million) for 2012–2013, a close second after Hong Kong's US$45 million (S$57.2 million), while the corresponding figures for import values were US$170 million (S$215.4 million) for Hong Kong, with Singapore well behind but still second on US$51.4 million (S$65 million).
14,114 tonnes of shark fin
Analysis of Singapore-specific trade data showed that the country imported 14,114 tonnes of shark fin over a six year period from 2005–2014*.  According to the report, The Shark and Ray Trade in Singapore, the country was also the world's second largest re-exporter of shark fin after Thailand, accounting for 10% of the world's total exports from 2012–2013, averaging 2,422 tonnes per year.
"Any country that dominates a particular trade has an extra responsibility to ensure it is transparent and traceable," said Kanitha Krishnasamy, Senior Programme Manager for TRAFFIC in Southeast Asia. "Key to any effort aimed at enabling legal and sustainable sourcing, and long-term viability of shark populations, is the open availability of product-specific trade data."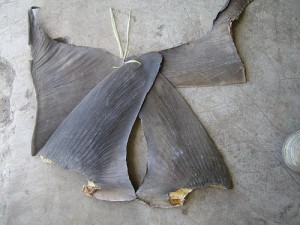 In-depth analysis was hampered by a lack of detail in Singapore Customs' import and export data, and the report recommends a number of changes in the way information is gathered. For example, Singapore Customs should begin recording shark data using detailed Harmonised System Codes (HS Codes), developed by the World Customs Organisation for the classification of goods. TRAFFIC and WWF have been informed by the Agri-Food and Veterinary Authority of Singapore (AVA) that this is underway.
More detailed information will allow for distinction between dried and frozen shark products, which is critical for accurately determining actual trade volumes, and provide further insight into the species in trade—clearly vital information. Accurate, openly available information would also enable individuals and businesses to make responsible choices about which products they consume.
More robust monitoring
"Support to reduce the consumption of shark fin has grown as more people and businesses now believe in keeping sharks off our plates and in the oceans. The fact that Singapore is a significant trader means that the solution to the global shark crisis lies right here on our shores. More robust monitoring of volumes and protected species will set a positive precedent for other countries and contribute to healthier shark populations and oceans," said Elaine Tan, Chief Executive Officer of WWF-Singapore.
Plummeting shark populations due to overfishing has led to over 18,000 international hotels around the world banning shark fin from their menus to date. A study by WWF-Singapore in 2016 also found that the local dining culture is changing: 82% of Singaporeans had not consumed shark fin for at least a year due to shark protection (53%) and environmental reasons (44%).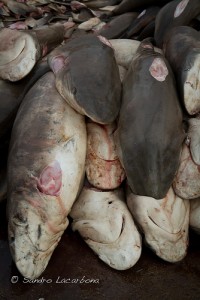 TRAFFIC and WWF have embarked on discussions with the AVA based on findings of the report, targeting the full implementation of product commodity codes for all 30 species of sharks and rays subject to international trade restrictions under the Convention on the International Trade in Endangered Species of Wild Fauna and Flora (CITES).
More than 70 million sharks are killed every year around the world, with many species caught at unsustainable levels. According to the IUCN Shark Specialist Group, nearly 25% of sharks and rays now face extinction, with overfishing for fins and meat the major drivers. Slow growth, late maturing and the production of few young further leave them vulnerable to overfishing and slow to recover from depletion.
SOURCE: WWF