Overfishing is the biggest threat for sharks in Indonesian waters. Can the protection of sharks and rays for tourism lead to more economic benefits for Indonesia? Researchers from the James Cook University (Australia), Cetacean Sirenian Indonesia, Wildlife Conservation Society Marine Program, The Zoological Society of London and the University of Oxford looked at the economic value of shark and ray tourism in Indonesia. They found out that if shark populations in Indonesia continue to decline due to insufficient conservation actions, the tourism industry could suffer economic losses from shark and ray tourism of more than 121 million US dollar per year by 2027. It also will have terrible impacts on other species, marine ecosystems, fisheries and people.
Marine tourism
Sustainable tourism is often promoted as a win-win solution to the world's environmental and socio-economic challenges, thus tourism valuations are often used to convince policy makers to prioritize conservation of ecosystems and wildlife. With a rapidly growing global market for diving and marine-based tourism, shark and ray tourism can generate considerable economic value and has been estimated to engage at least 500,000 people annually.
As a hotspot of species diversity and fishing pressure, Indonesia is a global priority for the conservation of sharks.  Indonesia is a major global destination for marine-based tourism. It boasts an annual market of at least 200 million international and domestic tourists per year, and an estimated 18 million of these are associated with marine and/or reef-based trips. The high value marine tourism industry in Indonesia can create economic incentives for protecting and sustainably managing marine ecosystems and species, including sharks.
Economic value
This study estimates the economic value of shark and ray tourism in Indonesia and explores tourist preferences and local community perceptions of the tourism industry to understand the current and potential future role of this industry in shark and ray conservation. The researchers  identified 24 shark tourism hotspots across 14 provinces in Indonesia, with primary data collected from 365 tourists and 84 local community members over six case study sites.
The median annual expenditures of these shark tourists is estimated at USD 22 million (for 2017), accounting for at least 7% of the total USD 1 billion marine tourism revenue in Indonesia in 2017 and 1.45× the value of annual shark exports in the country (inflation-adjusted to 2017 values). If sharks were absent from the surveyed sites, Indonesia's tourism industry could lose ∼25% of these dive tourist expenditures.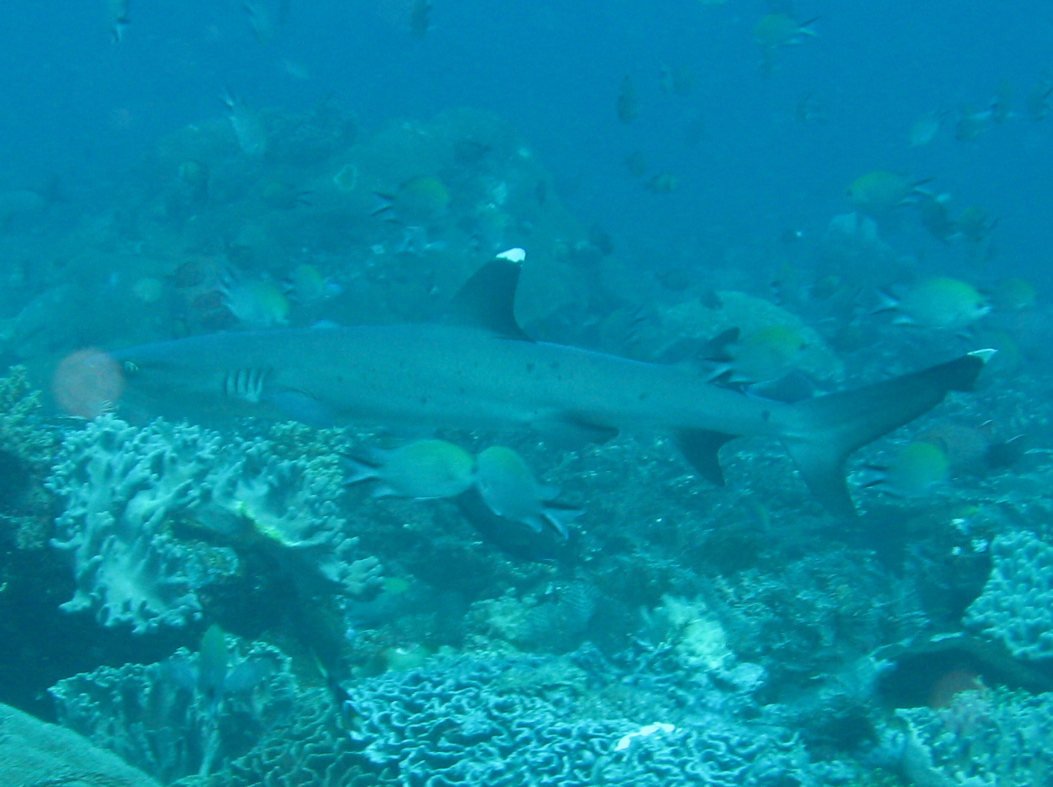 Shark fishers
Despite this considerable value, the study indicates a mismatch between the absolute economic value of shark and ray tourism and its role in providing an incentive for conservation. Results from interviews with local communities in or near shark and ray tourism sites indicate that shark fishers are not well placed to receive direct economic benefits from shark and ray tourism. Since overfishing is the primary threat to shark populations, failure to engage with and appropriately incentivize these stakeholders will be detrimental to the success of Indonesia's shark conservation efforts.
Read the full research report on Frontiers in Marine Science.